Get your Reviews Sites added into the Reviews Basic Platform or remove them as needed, here are the steps how.
1. Log into your Banyan account online at app.banyan.com.
2. Click on the 'Account' tab. In case of a multi-location or enterprise account, you will need to navigate to the specific location where you want to add or remove review monitoring sites.
3. On the top of the page, click 'Reviews', then on the page below you will any reviews listings you currently have set up. Note that setting up a reviews listing is different than connecting to a social or business account.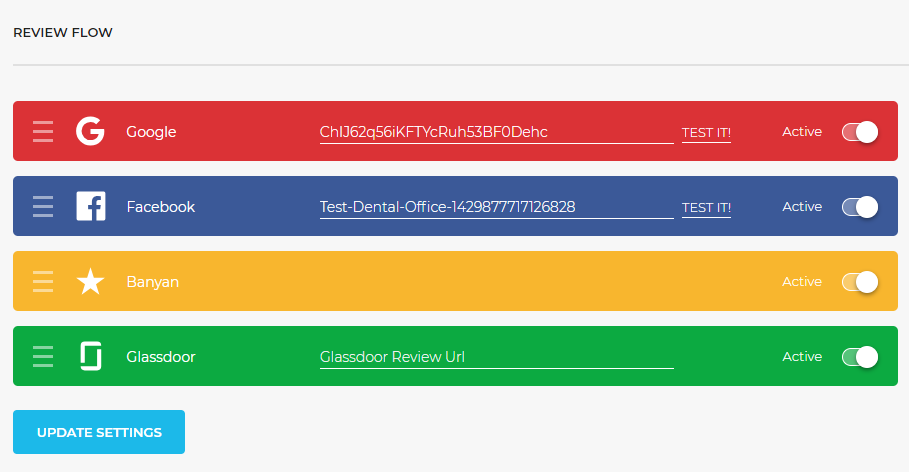 4. Click the 'Active' toggle to enable sites you want to use or disable sites you don't.
Note: Active sites without codes will still not be listed in the review flow with the exception of the Banyan reviews site, as this is already built into your account.
5. Find your listing code, each type of listing has separate steps for doing this, and some codes may be IDs while others may be URLs.
Find your Glassdoor URL (Steps Coming Soon)
6. Use the drag and drop buttons on the left of each site to move the sites into an order that is best for your business. 
Note: As more types of listings are made available, they will appear as inactive at the bottom of the list.
Once your reviews sites are configured, you can start sending out review invitations. Enjoy!