How to Reset your Banyan Account Password in the Banyan APP
Resetting your Banyan Account Password
Resetting your Banyan Account password is as easy as ever, and helps keep your account secure. If you are having trouble accessing your account, reset your password through the Banyan Mobile App or online at app.banyan.com.
You can reset your Banyan Account Password by first visiting the Banyan Connect Console, or launching the Banyan Mobile App


Note the images below are from the Banyan Connect console, available using any modern browser.

Below the login screen, click the 'Forgot Password?' text, and enter your Banyan Account Username.


Note, you cannot yet reset your password from within your account. If you are able to access your account, but want to change your password anyway, log out to see the password reset options. 
Once done, click the RESET PASSWORD button, which will send a password reset email to your email inbox.


Don't know your Banyan Account Username? Contact support@banyan.com for help.

Once you receive the email, click the blue RESET PASSWORD button there, this will take you to a secure page to create your new password.


Didn't receive the email? This may mean your network security blocked your inbox from receiving it. Contact support@banyan.com for more details.
Enter in your new password, and confirm it. Once done, click the SAVE NEW PASSWORD button. You can then log in with your new password.


Banyan Account Passwords are required to be a minimum of 6 characters and include both a capital letter and a number.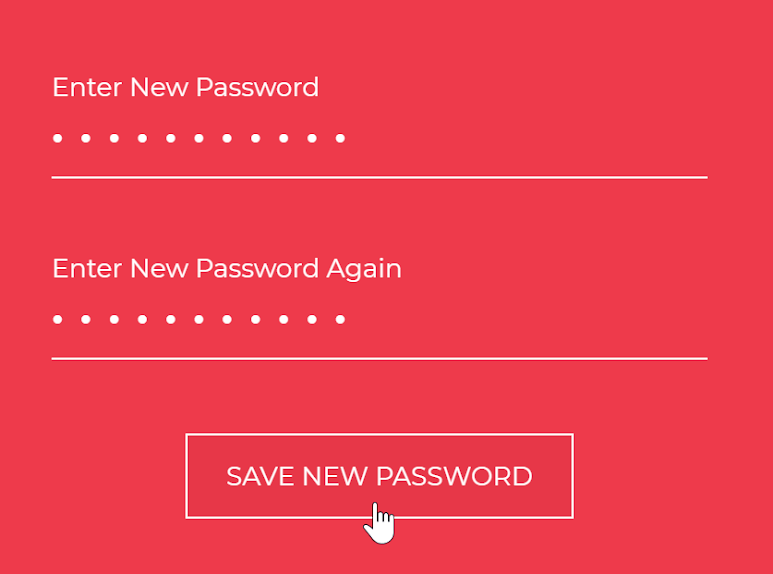 Congrats, your password is reset!