Each Reviews Advanced Survey has limited sharing access only to the creator of the survey, learn how to share this access with others.
1. Choose which survey you want to share access.
2. Click the settings gear icon.
3. Click 'access control'.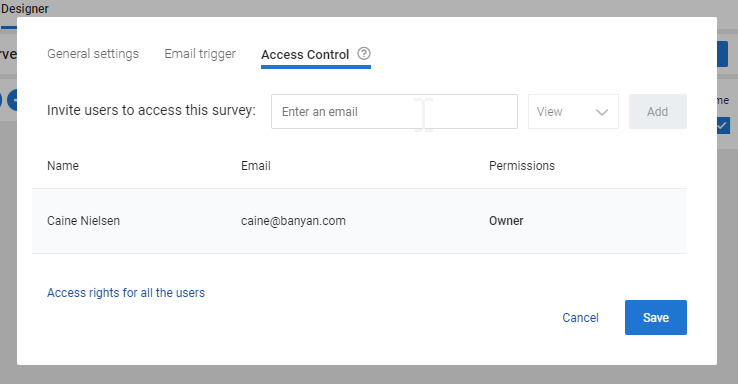 4. Search for users in your account by their email.
5. Choose their access level and click 'add'. 
6. Click Save.